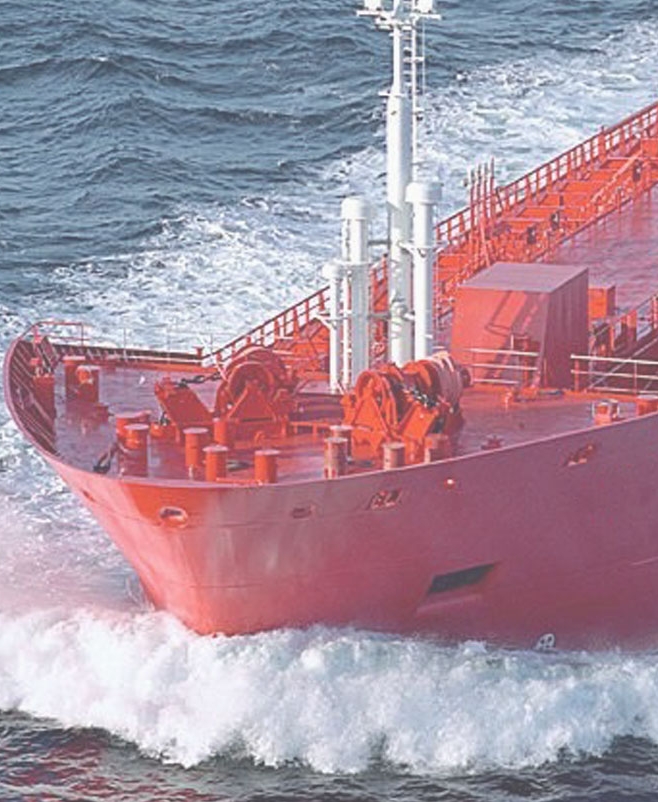 Our commercial services cover all aspects of commercial ship management within the oil and chemical industry, for the purpose of offering our customers the best possible, all-round services:
CHARTERING
Chartering department develops strategies aimed at optimizing deployment and performance of the fleet under management.
The fleet is consisted by specialized Chemical vessels (Methanol, Ethanol, PX, MX, Glycols, EDC, etc..), Gas Carriers (LPG / LNG up to VLGCs), Container vessels & Bulk carriers
We offer suitable tonnage by means of spot trading, COA, voyage & T/C
With a long experience in transportation of Dirty / Clean Petroleum Products, as well as Luboil, Caustic, Vegoils, Tallow, Molasses, Ethanol, Methanol and wide range of other chemical cargoes.
S&P
Arel Marine Company is in position to purchase any kind of Tanker, Container Vessel & Bulk Carrier and obtain the A-Z operation & commercial management so they can be sourced and proposed to potential charterers for business, either on a T/C basis, COA basis or spot voyage basis, whichever is most appropriate for the investor(s) and most convenient to serve charterers needs.
To purchase the Vessels we use Independent First class International Classification and Inspection Companies for the Inspection and Evaluation of the Vessels.
SHIP MANAGEMENT
High quality ship management services on the high seas. That includes everything from qualified technical support to an unparalleled crew management package designed to relieve owners of the workload related to the manning of their vessels.
Operational Management
Operations department is the heart of the company and the starting point of all actions taken when running the ships:
Coordinator between company's departments, vessels under management, the charterers and all third parties involved
Specialization in regional short voyages with adequate small tankers that requires extra monitoring and constitutes a challenging part of the shipping business, as it involves many consecutive port calls within a very short time
Continuously monitoring of vessels' position, performance and needs
Voyage planning and reporting
Ensuring regulatory compliance of voyage operations
24 / 7 basis support for effective solutions to any problem or incident
Technical Management
Technical department renders an immaculate performance and achieves the maximum efficiency of the vessels under management:
Technical supervision & superintendence
Maintenance & attendance of dry dockings and repairs
Experienced and highly qualified stuff to ensure that each vessel's hull, machinery and equipment is more than adequately monitored and maintained
Proficient to assist our customers with all kinds of technical matters
Coordination on your behalf of a wide range of shipping repairs and projects
Crew Management
Quality of officers and crew are the most important factor in the management of a vessel, thus, our crew management services apply the highest standards
Crew recruitment from a global network ensuring that each vessel is manned with fully qualified and experienced seafarers
In accordance with national and international requirements and regulations
Efficiently recruitment of suitable crew according to the vessel trading needs
Accounting & Auditing Department
The accounting and auditing procedures and systems meet the highest of corporate standards:
Experienced team in whole Ship Financing & Accounting activities
Modern and fully computerized crew accounting, payroll and allotments system
Monthly or quarterly accounting reports
Invoices that are always fully supported and audited once a year
BUNKERING
With an extensive network of partners we are able to offer you high quality bunkering fuels and luboils in competitive prices ensuring efficiency on delivery.
SHIP AGENCY
We are able to offer all kind of ship agency services, such as:
loading & Discharging services
lightering, DAs, Canal Transits services
husbandry Services, Surveys & inspections,
towages
on shore and under water inspections
MARINE INSURANCE
Our insurance department plays an active role in handling and settlement of Owners claims as well as assists in the process of insurance policy renewal
Purchasing and taking out marine insurance at competitive prices with reputable brokers and underwriters recognized in insurance market
Securing best possible terms and conditions with top security underwriters /markets
Handling, negotiating and successfully settling any disputes and/ or Claims
Providing Hull and Machinery Insurance, Protection & Indemnity (P&I), Cargo Insurance, Mortgagee interest Insurance, Loss of Hire, Strike insurance, insurance coverage, etc.